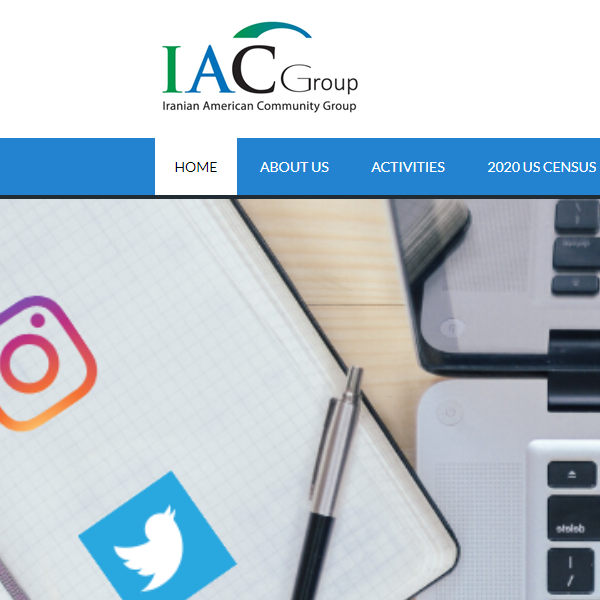 Iranian American Community Group Orange County
The Iranian-American Community Group Orange County, IAC Group, is a non-religious and non-partisan organization, formed by community leaders who want to improve and enhance the quality of life of the Iranian Community by addressing and meeting their needs through a cooperative and unifying manner.

IAC Group founders and members believe that there are many concerns and interests that Iranian residents, who live in Orange County, have. By the same token, there are many organizations, mostly non-profits groups, which can meet these needs and demands. Information about these resources is not always readily available or known to residents. IAC Group wants to inform and connect the residents with these organizations through Community Outreach Programs, various events, workshops and seminars.

The Iranian-American Community Group's objective is to serve the Iranian Community by providing Civic, Cultural, Educational, Professional and Social services through cooperation and collaboration with established organizations, and through programs and events that will advocate and promote the interests of all Iranian residents in United States.

The fundamental principle driving IAC Group mission is that by working together and partnering together, we can make our Community stronger.

We do not promote nor support any religion or Political organization. With these guide lines, we are unwilling to cooperate with any like organization or group.