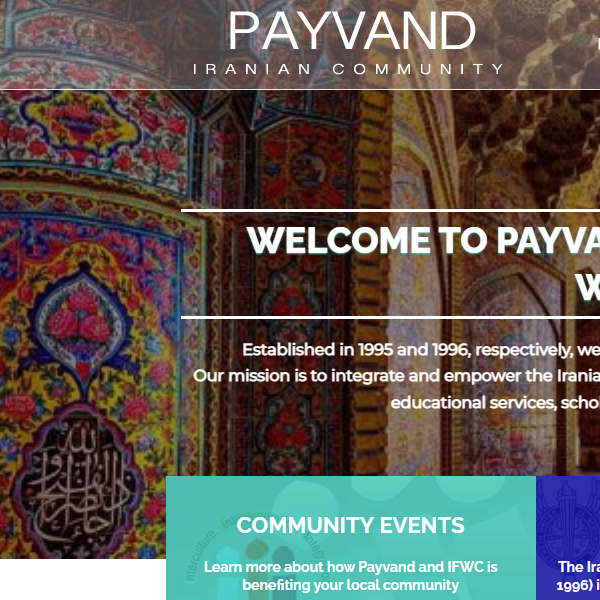 Payvand and the Iranian Federated Women
Established in 1995 and 1996, respectively, we are a local 501C-3, non-profit, non-political and non-religious organization .

Our mission is to integrate and empower the Iranian-American community by promoting arts and culture in the Bay Area. We bring educational services, scholarships and various cultural activities to the community.